Fraternal Benefit Society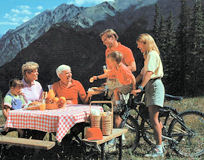 CSA Fraternal Life is America's oldest fraternal benefit society, and was established to help those in need. Formerly the Czechoslovak Society of America, CSA was founded in 1854 on the principles of equality, harmony and fraternity. From our Home Office in Lombard, Illinois, we service our 24,000+ members spread throughout 64 lodges in 21 states.
When an individual buys an insurance or annuity product from CSA, they become a member, and are eligible for all the fraternal benefits we provide. In addition there are many programs and activities on the local, regional and national levels in which members can participate, many of which are described on this page. Members belong to lodges and are encouraged to involve themselves in that core unit's organization and functions, including charitable opportunities.
CSA encourages participation in lodge functions but it is completely voluntary. Our purpose includes these intentions:
to Foster fraternity, charity, and patriotism among its members;
to Promote the social, recreational and spiritual welfare of its members and mankind in general;
to Encourage its members to practice physical fitness and to cooperate with and support organizations promoting such programs;
to Encourage and support every effort to perpetuate the Czech and Slovak heritage, language, and customs;
to Promote and support all activities and principles as befits a fraternal society.
Miss National CSA Contest

Miss CSA, Courtney Ou, Wins Prestigious Marketing Award!

Miss CSA 2014, Sis. Courtney Ou of Lodge Paramount/Southgate #372, has won the Jim Butler Collegiate Award which honors a young person who has excelled or accomplished something unique in the sales and marketing field. Her winning application included an essay which detailed "selling" her pitch as the best candidate to be crowned Miss CSA - with obvious success! Courtney was joined at the ceremony by many Distinguished Sales & Marketing Executives from the Akron area. Pictured with Courtney are her proud parents, Connie and Virak Ou.

Scholarship Program

Student-members meeting requirements are awarded scholarships based on grade point average, college placement scores, CSA and extracurricular activities, and essays. Scholarships also can be awarded to students seeking a certification in a trade school or other professional program of study.

Awards for 2014 ranged from $2,000 to $750. Claire Chandler of Ada, Oklahoma, Lodge DuPage Pioneers/Edison #409, received the Best of Class Award of $2,000. Grants are renewable for a second year provided student maintains a 3.0 grade point average.

CSA also offers scholarships to students seeking a Masters degree or post-graduate studies courtesy of the Blanche and Violet Dvorak Endowment Scholarship Fund. Qualified applicants can be awarded a $2,000 grant which is non-renewable.

To download 2014 Scholarship Program forms, click here.

Fraternalist of the Year

The Fraternalist of the Year is our official entry to a nationwide State and National competition held in conjunction with the American Fraternal Alliance (AFA) each year. Lodges nominate outstanding candidates from among their members, and the winner is announced at the annual Get-Together. This year, 11 members were nominated for this award. Pictured is Sis. Jean Hemzacek Laukant, 2013's Fraternalist of the Year. Jean is a member of Lodge Woodrow Wilson #377 with Bro. Adam Wilt, Director of DC #12. Along with the plaque she received honoring her achievement, a $100 donation to the charity of her choice will be sent in her name.

Annual Get-Together




The 2013 77th Annual CSA Get-Together was held in Pittsburgh, PA the first weekend in August. Over 180 members attended with a large youth delegation. Joe Arnold, Sr. and committee did a great job organizing this event. 87 members attended the Service Project at World Vision on Friday followed by the Hospitality Suite, banquet and Miss CSA Contest. Saturday was spent at the Science Center or Casino, Fraternalist of the Year Award and banquet and Miss CSA Crowning. Music by Larry Placek and the Mansfield Five kept our toes tapping. Sunday's session included the Kropik Scholarship award, fun by Czech Chicks, Sam the Magician and music by Penn Semble. A delicious brunch closed the event. Speakers included Joe D'Amico of World Vision, Joe Arnold on Pittsburgh's history and Ben Keen of the VA. Plan on attending CSA's 78th Get-Together at the Westin Hotel in Lombard, IL the second weekend in August. Not only will be celebrate CSA's 160th Anniversary, we will hold our Quadrennial Convention.

Bowl-o-Rama

This youth activity is held on a Sunday morning in the spring, and run by local districts in areas of high member concentration. Bowling at the same time in several cities throughout the country, youth members, ages 5 to 17, compete against each other in several categories for prizes, though all bowlers receive a souvenir. Click Here to download the CSA Bowl-O-Rama Entry Application.

Photo Contest

Members are encouraged to enter photos in the annual Photo Contest. The photos must be those they have taken themselves; no studio or professional photos are allowed. Cash Prizes are awarded in various categories: Best of Contest, and 1st, 2nd and 3rd place in each of four categories. The photo at right is this year's Best of Contest and appears on the cover of the April 2014 Journal. The winner of our contest is Bro. Michael Albrecht of Finksburgh, MD and member of Lodge Queensdale No. 422.

Lodge Recognition

A Gold, Silver or Bronze Star, along with a monetary prize, is the reward of this program which recognizes lodge participation in a variety of categories. Members can win this award by holding ethnic or youth activities, volunteering in various community programs and attending educational and social activities.

National Project

The National Project is a lodge activity which encourages support for a local group or organization that fits the criterion of a common topic. CSA's National Project for 2014 is "Choose Your Own." Lodges across the country have the option of selecting one or more charities or community agencies to devote their time and/or monetary donations. As has always been CSA's policy, any monetary donations made by a lodge are matched by 50% as well as $2.50 per volunteer hour. In the past, lodges have chosen Food Pantries, Helping our Military, donating to and volunteering at local schools and libraries, cleaning up parks, planting flowers, trees and many other good works benefiting their neighborhoods, churches and schools. CSA is proud of the dedication of its members and equally proud to partner with them in their efforts.

National Sports Tournaments

National adult member tournaments are held for bowling and golf in different cities each year. Local committees make all arrangements while District Sports committees handle registration. Prizes and souvenirs are awarded.

Join Hands Day

JOIN HANDS DAY, usually held in May of each year, is the only national volunteer day that specifically targets and develops relationships between young people and adults through neighborhood volunteering. Youths and adults work together on an equal basis to plan, organize and implement the day's activities. Building relationships across generations restores confidence, trust and respect for each other and creates a sense of community.

JOIN HANDS DAY is a program of the American Fraternal Alliance. The 124-year-old organization unites 70 not-for-profit fraternal benefit societies that operate in all 50 states, the District of Columbia and Canada.

50-Year Pin Program

Long-term membership is recognized and often awarded in lodge-sponsored pin ceremonies. Fifty and seventy-five year pins are available from the Home Office.

The Journal

The CSA Journal is a free monthly magazine that keeps members up to date on events within the Society. The Journal is also a forum to talk about new products and features seasonal articles on ethnic traditions and other activities. Many articles are submitted by lodge members. To see the current issue of the Journal, click here.
Notice
The Czechoslovak Heritage Museum, located in CSA's former Home Office in Oak Brook, Illinois is now closed. The Museum Board of Directors is working hard to find a permanent new home for the museum. Assistance with genealogy questions and searches can be found at the Paul M. Nemecek Library housed in the historic Thomas G. Masaryk School in Cicero, Illinois. This library has become a valuable resource for information on language, customs, art, traditions and history.
For information on hours of operation or to make an appointment, call 630-906-8175.
Sharing a common bond
CSA Fraternal Life (formerly known as Czechoslovak Society of America) is America's oldest Fraternal Benefit Society. Fraternal societies are defined by elements of purpose, harmony and community. We add value to our products and services through membership in a lodge system that encourages member benefits and programs focused on family values and community involvement.
With sincere appreciation for the dedication of our founding Czech and Slovak ancestors, our obligation to fulfill this social responsibility and adhere to our business strategy includes a commitment to service excellence, courtesy, compassion and professionalism. Steady growth in a competitive insurance market is critical to our member benefits and programs - a loyalty that supports our fraternal heritage and sense of volunteerism throughout our communities.
Founded as an 'Ethnic' fraternal society, our membership is open to all individuals of good character that share a common value system and support our fraternal heritage. CSA Fraternal Life embraces the opportunity to share our Czech and Slovak heritage with members of all ethnic backgrounds to carry our message of equality, fraternity and harmony into the 21st century. Our roots are deep; our fraternalism should have no limits or borders.
CSA Fraternal Life is proud of our commitment to equality, fraternity and harmony. To learn more, please call us toll-free at 1-800-LIFE-CSA (543-3272) or contact a local CSA agent or representative.