Fraternal Benefit Society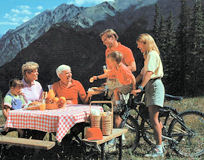 CSA Fraternal Life is America's oldest fraternal benefit society, and was established to help those in need. Formerly the Czechoslovak Society of America, CSA was founded in 1854 on the principles of equality, harmony and fraternity. From our Home Office in Lombard, Illinois, we service our 24,000+ members spread throughout 64 lodges in 21 states.
When an individual buys an insurance or annuity product from CSA, they become a member, and are eligible for all the fraternal benefits we provide. In addition there are many programs and activities on the local, regional and national levels in which members can participate, many of which are described on this page. Members belong to lodges and are encouraged to involve themselves in that core unit's organization and functions, including charitable opportunities.
CSA encourages participation in lodge functions but it is completely voluntary. Our purpose includes these intentions:
to Foster fraternity, charity, and patriotism among its members;
to Promote the social, recreational and spiritual welfare of its members and mankind in general;
to Encourage its members to practice physical fitness and to cooperate with and support organizations promoting such programs;
to Encourage and support every effort to perpetuate the Czech and Slovak heritage, language, and customs;
to Promote and support all activities and principles as befits a fraternal society.
Miss National CSA Contest

This year four young women competed for the title of Miss National CSA. The competition, held at our annual Get-Together in New Orleans, featured contestants speaking and answering questions from judges. Questions are devoted to lifestyle, hobbies, likes, dislikes and other subjects of interest.

Miss National CSA 2015-16 is Sis. Alexandra Stupka of Lodge R. T. Crane, Jr. No. 7. Alex's natural demeanor, poise, and intelligent and thoughtful answers to the judges' questions, were some of the factors that earned her the title. She is 22 years old and lives and attends college in North Carolina. Her major is Food Science with a concentration in Technology. Her intended occupation is to become a Flavor Chemist. You can keep apprised of her activities and travels through her monthly Journal articles. She will be our traveling Good Will Ambassador as she visits lodges for parties and other fraternal activities.

Scholarship Program

Student-members meeting requirements are awarded scholarships based on grade point average, college placement scores, CSA and extracurricular activities, and essays. Scholarships also can be awarded to students seeking a certification in a trade school or other professional program of study.

Bro. Andrew Vernetti of Lodge Yankee Jungmann #077 received the 2016 Best of Class Award of $2,000. Andrew will be attending the Georgia Institute of Technology in Atlanta where he plans to study Computer and Hardware Engineering. Andrew hopes to turn his passion for technology into a career someday.

Grants are renewable for a second year provided student maintains a 3.0 grade point average. CSA also offers scholarships to students seeking a Master's degree or post-graduate studies courtesy of the Blanche and Violet Dvorak Endowment Scholarship Fund. Qualified applicants can be awarded a one-time $2,000 grant.

To download 2016 Scholarship Program forms, click here.

Fraternalist of the Year

Sis. Milissa (Missy) Dropka, Guide for Lodge Woodrow Wilson No. 377, has been named CSA's 2015 Fraternalist of the Year. She has also served on the Lodge's Audit Committee and their Contributions Committee.

A member of District Council #12's Fraternal Family Division, Missy has been planning and executing events for the Youth of D.C. 12 such as the annual Christmas Party and Bowl-o-Rama. She is a regular volunteer at Hines Hospital and actively supports the lodge's national projects. Missy has served on the Committee for three Get-Togethers and is always filling vital roles, giving it her all. For the Get-Togethers she has coordinated decorations, individual place-setting goodies, raffles, and has designed and created 200 "sunky pins" for the Chicago and Nashville Get-Togethers.

Missy served on her local school district board for 18 years of which she was president for 12 years. She is committed to quality education and has been active in her PTA. Missy loves to help! She claims she doesn't really do much, but somehow manages to drive friends and neighbors to the doctor, deliver meals, help with errands and household chores.

Her assistance and dedication are invaluable. Missy is a great team player, content to stay in the background or work behind the scenes. She is quick to praise others, but is modest about her own accomplishments. Her son, Michael, is also involved in fraternal activities and has been an active committee member on Get-Togethers.

A $100 gift will be donated to her favorite charity in her name. This award is CSA's most prestigious recognition of a member who has gone above and beyond to exhibit Equality, Fraternity and Harmony. This year, eleven members were nominated with the winner announced at the annual Get-Together.

Annual Get-Together




The 79th Annual CSA Get-Together was held at the Hotel Monteleone in New Orleans, Louisiana, July 31 – August 2, 2015. Over 130 members enjoyed a weekend of fraternal good will including a service project, sampling delicious Creole and Cajun favorites, and enjoying social activities, as well as our annual Miss CSA Contest and Coronation. For Saturday free time, members had the choice of visiting the World War II Museum or attending a class at the New Orleans School of Cooking. Of course, members were free to roam the streets of New Orleans browsing shops filled with homemade pralines, antiques, local wares, and souvenirs.

Youth members were treated to a Swamp Tour, swimming in the rooftop pool and enjoying a pizza party. On Friday and Saturday evenings, guests were entertained by the world famous Dukes of Dixieland and CSA favorites Larry and Sherri (Placek). Before closing out the Get-Together with a Sunday Brunch, guests heard a fascinating presentation by speakers from the New Orleans Office of Homeland Security and Emergency Preparedness on Hurricane Katrina on the occasion of its 10th Anniversary. Wonderful outings and activities are in the works for next year's 80th Annual Get Together to be held in Memphis, Tennessee. Start making plans now to attend!

Bowl-o-Rama

This youth activity is held on a Sunday morning in the spring, and run by local districts in areas of high member concentration. Bowling at the same time in several cities throughout the country, youth members, ages 5 to 17, compete against each other in several categories for prizes, though all bowlers receive a souvenir.

Photo Contest

Members are encouraged to enter photos in the annual Photo Contest. The photos must be those they have taken themselves; no studio or professional photos are allowed. Cash Prizes are awarded in various categories: Best of Contest, and 1st, 2nd and 3rd place in each of four categories. The photo at left is this year's Best of Contest and appears on the cover of the April 2015 Journal. The winner of our contest is Sis. Cyndi Kourim-Schuette of Lodge Yankee-Jungmann No. 77. Congratulations, Cyndi!

Lodge Recognition

A Gold, Silver or Bronze Star, along with a monetary prize, is the reward of this program which recognizes lodge participation in a variety of categories. Members can win this award by holding ethnic or youth activities, volunteering in various community programs and attending educational and social activities.

National Project

The National Project is a lodge activity which encourages support for a local group or organization that fits the criterion of a common topic. CSA's National Project allows lodges across the country the option of selecting one or more charities or community agencies to devote their time and/or monetary donations.

As has always been CSA's policy, any monetary donations made by a lodge are matched by 50% as well as $2.50 per volunteer hour.

In the past, lodges have chosen Food Pantries, Helping our Military, donating to and volunteering at local schools and libraries, cleaning up parks, planting flowers, trees and many other good works benefiting their neighborhoods, churches and schools.

CSA is proud of the dedication of its members and equally proud to partner with them in their efforts.

National Sports Tournaments

National adult member tournaments are held for bowling and golf in different cities each year. Local committees make all arrangements while District Sports committees handle registration. Prizes and souvenirs are awarded.

Join Hands Day

JOIN HANDS DAY, usually held in May of each year, is the only national volunteer day that specifically targets and develops relationships between young people and adults through neighborhood volunteering. Youths and adults work together on an equal basis to plan, organize and implement the day's activities. Building relationships across generations restores confidence, trust and respect for each other and creates a sense of community.

JOIN HANDS DAY is a program of the American Fraternal Alliance. The 124-year-old organization unites 70 not-for-profit fraternal benefit societies that operate in all 50 states, the District of Columbia and Canada.

50-Year Pin Program

Long-term membership is recognized and often awarded in lodge-sponsored pin ceremonies. Fifty and seventy-five year pins are available from the Home Office.

The Journal

The CSA Journal is a free monthly magazine that keeps members up to date on events within the Society. The Journal is also a forum to talk about new products and features seasonal articles on ethnic traditions and other activities. Many articles are submitted by lodge members. To see the current issue of the Journal, click here.
Notice
The Czechoslovak Heritage Museum, located in CSA's former Home Office in Oak Brook, Illinois is now closed. The Museum Board of Directors is working hard to find a permanent new home for the museum. Assistance with genealogy questions and searches can be found at the Paul M. Nemecek Library housed in the historic Thomas G. Masaryk School in Cicero, Illinois. This library has become a valuable resource for information on language, customs, art, traditions and history.
For information on hours of operation or to make an appointment, call 630-906-8175.
Sharing a common bond
CSA Fraternal Life (formerly known as Czechoslovak Society of America) is America's oldest Fraternal Benefit Society. Fraternal societies are defined by elements of purpose, harmony and community. We add value to our products and services through membership in a lodge system that encourages member benefits and programs focused on family values and community involvement.
With sincere appreciation for the dedication of our founding Czech and Slovak ancestors, our obligation to fulfill this social responsibility and adhere to our business strategy includes a commitment to service excellence, courtesy, compassion and professionalism. Steady growth in a competitive insurance market is critical to our member benefits and programs - a loyalty that supports our fraternal heritage and sense of volunteerism throughout our communities.
Founded as an 'Ethnic' fraternal society, our membership is open to all individuals of good character that share a common value system and support our fraternal heritage. CSA Fraternal Life embraces the opportunity to share our Czech and Slovak heritage with members of all ethnic backgrounds to carry our message of equality, fraternity and harmony into the 21st century. Our roots are deep; our fraternalism should have no limits or borders.
CSA Fraternal Life is proud of our commitment to equality, fraternity and harmony. To learn more, please call us toll-free at 1-800-LIFE-CSA (543-3272) or contact a local CSA agent or representative.