CSA Fraternal Life Membership has Benefits!
Society members that meet the eligibility requirements can at no extra cost qualify for:
Scholarship Grants; awarded to eligible members attending an accredited institution full time.
Children security benefits available in the form of income, education grants and/or premium waiver during minority in the event of the death of one or both parents.
Newborn death benefit and a guaranteed insurability option.
Adult safeguard benefit for expenses not reimbursed by a relief agency in the event of a natural disaster.
Nursing Home Benefit allows waiver of surrender charges on annuity withdrawals for custodial, intermediate or skilled nursing home care.
All society members are eligible for the following benefits at discounted rates:(See right for details.)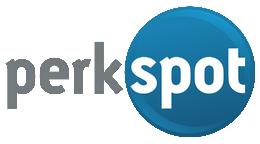 PerkSpot is a discount program that has partnered with big-name companies such as Lyft, Starbucks, Southwest Airlines, and now, CSA Fraternal Life. Start by signing up or logging in at https://csalife.perkspot.com. Access the site at work, home, or on the go and browse exclusive discounts from thousands of merchants on both the national and local level. Keep an eye out for new featured discounts in your weekly email.
---
---

ScriptSave Prescription Drug Discount is for CSA members who want to save money on their prescriptions.
There is no enrollment fee. CSA households will each receive a personalized prescription savings ID card and enjoy savings at more than 62,000 pharmacies nationwide.
The program provides savings on brand name and generic prescriptions. Savings can be up to 50%. The average savings is 32% per prescription (based on 2011 national program savings data). All prescription drugs are eligible for savings.
Watch your mailbox for your ScriptSave Prescription Savings Card and start saving today! Check out the ScriptSave website:
www.scriptsave.com for further information about the program.