Make an online with CSA ePay!
CSA accepts online payments for your certificate premiums. Our payment processor, ePayPolicy, charges the following fees:
* 3.25% on Credit/Debit Card payments
* $25.00 on chargebacks
Please refer to your CSA Notice of Premium Due.
Your Policy or Family Bill Number will need to be entered on the ePayPolicy payment screen.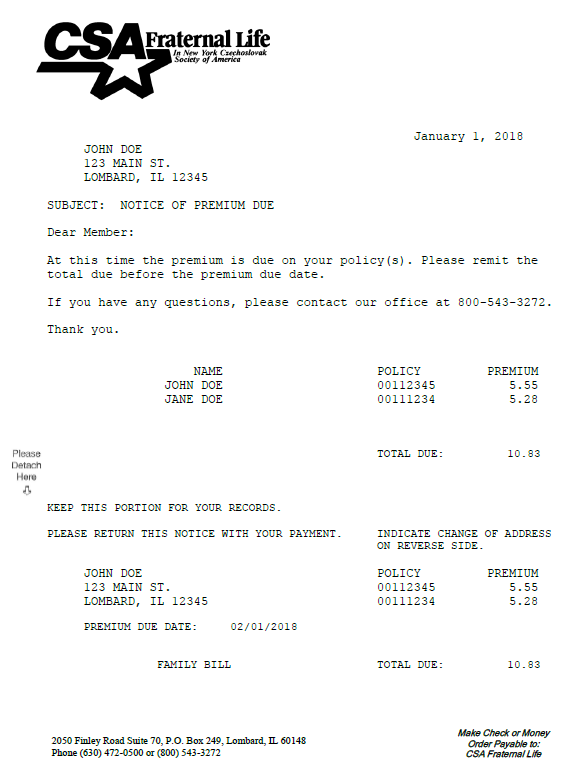 If you any questions, please call us at 800-543-3272.