Traditional Whole Life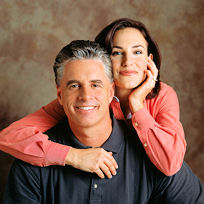 CSA Fraternal Life has gone back to basics with competitively priced traditional life plans that offer level death benefit, permanent life insurance to age 100.
Why Life Insurance?
Life insurance is purchased because our loved ones must go on living. CSA offers a selection of products that could fit any budget. Plus, our knowledgeable representatives can tailor a financial security program that best fits your insurance needs.
Plan
The re-tooled Whole Life plans feature four structured payment methods.

Whole Life
5 Pay Life
10 Pay Life
20 Pay Life
Single Premium Whole Life

Underwriting Rate Classifications:
Three classes offer flexibility to custom tailor premium rates based upon age, gender, nicotine use and other health factors.

Preferred *
Non-Nicotine
Nicotine

* Available with minimum $50,000 basic death benefit amount.

Settlement Options

Income for a Specified Period
Income for Life
Income for Life with Guaranteed Period
Interest Income

Plan Features
In addition to the range of payment options, you can count on these Whole Life plan features:

Coverage continues for life when premiums are paid timely.
Cash values that accumulate at a steady, guaranteed rate.
Easy access to cash value through policy loan provision.
Non-forfeiture options, such as cash surrender, reduced paid-up or extended term insurance.
Additional coverage riders, Waiver of Premium and Accidental Death Benefit, offer economical solutions for unexpected life events.
Certificates issued by:
CSA FRATERNAL LIFE
2050 Finley Road
Suite 70
Lombard, IL 60148
All plans not available in all states. Issue ages may vary depending upon plan and eligible rate class. Contract provisions and benefits may vary by state.
The underwriting risks, financial obligations and support functions associated with the policies issued by CSA Fraternal Life are solely its responsibility. CSA Fraternal Life is responsible for its own financial condition and contractual obligations. CSA Fraternal Life does not solicit business in all states.
Fraternal Benefits available to eligible Traditional Whole Life members
Scholarship Grants. Undergraduate scholarships are awarded to eligible members attending an accredited institution full time.
ScriptSave. Provides member households with a personalized prescription drug discount card that is recognized by participating pharmacies nation wide.