Annuity Plans
Effective thru December 31, 2019
Current Annuity Rate: 3%
Minimum Guaranteed Rate: 2%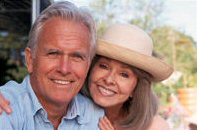 Retirement planning should reflect a pathway toward reaching your retirement goals. Annuity plans are an important financial foundation to help protect against risk of out living your income.
Flexible premium and single premium annuity plans offer a high degree of safety, competitive tax deferred interest earnings and guaranteed retirement income options.
Plan Options
Non-qualified allows tax deferred growth

Deferred Flexible or Single Premium

Qualified IRA
(Individual Retirement Annuity) funded with pre-tax dollars

Features

Principal is guaranteed 100% by the Society
Tax deferred interest earnings at competitive rates based upon initial deposit
Minimum guaranteed interest rate of 2%

Withdrawals

Charges for full surrender scale down to zero at the end of 7 years
Penalty free partial withdrawals up to 10% during contract years 2-7
Federal tax penalty of 10% assessed on earnings withdrawals prior to age 59 1/2

Issue Age
0 - 85

Contract Limit
$1,000 minimum deposit amount

Settlement Options

Payments for a Specified Amount
Payments for a Fixed Period
Life Income with payments for a Certain Period
Certificates issued by:
CSA FRATERNAL LIFE
2050 Finley Road
Suite 70
Lombard, IL 60148
All plans not available in all states. Issue ages may vary depending upon plan and eligible rate class. Contract provisions and benefits may vary by state.
The underwriting risks, financial obligations and support functions associated with the policies issued by CSA Fraternal Life are solely its responsibility. CSA Fraternal Life is responsible for its own financial condition and contractual obligations. CSA Fraternal Life does not solicit business in all states.
Fraternal Benefits available to eligible Annuity members
Nursing Home Benefit allows waiver of surrender charges on annuity withdrawals for custodial, intermediate or skilled nursing home care.
Scholarship Grants. Undergraduate scholarships are awarded to eligible members attending an accredited institution full time.
ScriptSave. Provides member households with a personalized prescription drug discount card that is recognized by participating pharmacies nation wide.