82nd Annual Get-Together
Friday, August 3 - Sunday, August 5
Countryside, Illinois
This year's CSA Get-Together will be held in
Chicagoland at the Holiday Inn in Countryside,
also known as the William Tell Hotel.
Please note: Reservations need to be made no later than Saturday, June 30, 2018.
Holiday Inn Countryside/William Tell
6201 Joliet Rd, Countryside, IL 60525

Register by phone:
(708) 354-4200

Register online:
Holiday Inn Countryside/William Tell

Group rate passcode:
"CSA"
Group Rate:
$129 + tax per night for standard rooms
For inquiries regarding registration please contact:
Get Together Committee at csagettogether2018@gmail.com
or call the Home Office at 800-LIFE-CSA
Countryside, Illinois
August 3 - August 5, 2018
Welcome back to Chicagoland, as we host CSA's 82nd Annual Get-Together and 41st Quadrennial Convention. Positioned along Lake Michigan, this city is an international hub for finance, commerce, industry, technology, telecommunications, and transportation. Experience all the sights and sounds that Chicago has to offer during this extended weekend-stay.
Service Project
Our fun-filled weekend will start with our Service Project at 9:30 am on Friday morning, following a big breakfast (included in your room rate). This event take place right in the hotel. We will be putting together bags for a "transitional living program," which will include personal care items, small cleaning supplies, etc. This helpful, active organization is called "BEDS Plus" and is located in our area. If you cannot bring any items with you or you do not want to bring them in on the plane, we will be accepting monetary donations during the months prior to the Get-Together and we will do your shopping for you! As always, please remember to wear your blue volunteer shirt for the Service Project, since there will be some picture-taking when all of the 'stuffing' of bags is going on. The blue shirts will show how a Fraternal works together, plus, they will look great on our Facebook page!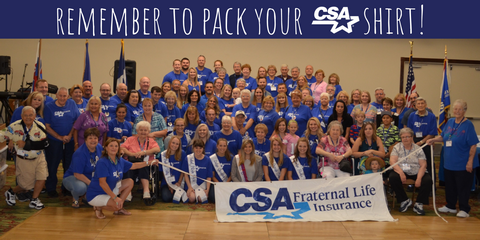 Hospitality Room
Our Hospitality Room will be open Friday, August 3rd during the normal hours of noon to 4:00 pm. We are asking that you wear your favorite sports team shirt or jersey for the afternoon. Czech goodies will be available, including Czech beer to wet your whistle. Enjoy it along with all of the yummy food and desserts that will be available.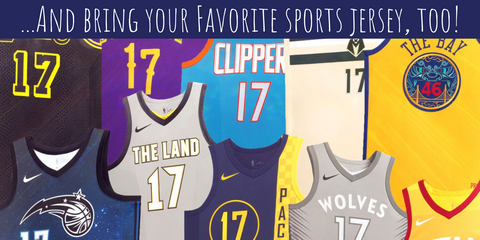 Trip to Navy Pier in Downtown Chicago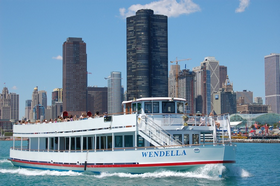 On Saturday we will have a roll-call of attendees and delegates to the 82nd Annual Get-Together after breakfast, then the fun begins. Coach buses will leave at 10:00 am from the Hotel to take you to 400 N. Michigan Ave. in downtown Chicago where you will board a sight-seeing boat for a 90-minute trip on the Chicago River. Sit back, relax, and view some of the famous architecture from the North Branch of the Chicago River to Lake Michigan. There, you will be able to see the grandeur that is called the Chicago Lakefront. Don't forget your cameras! A picture of the "Wendella" boat is located on this page. There is an air-conditioned section for your comfort, or you can sit on the top and catch the lake's breezes. Included in the price of this trip of $50.00 is the bus, the boat ride, and a box lunch. Spirits will be available for purchase on the boat to enjoy with your lunch. Remember to reserve early - spaces are LIMITED. You will return to the Hotel by 3:00 pm to relax a bit and get ready for the Coronation Banquet.