CSA Agent List for the state of New Jersey
If you would like more information regarding a local area sales representative, please contact our home office at:
800-CSAlife (800-543-3272)
or email us at:
LifeCSA@csalife.com.
Would you like to build a career as a sales professional with CSA Fraternal Life?
Click here to receive more information about an agent sales opportunity.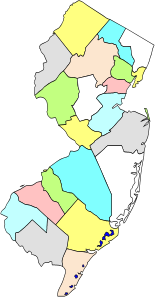 | | | | |
| --- | --- | --- | --- |
| Agent Name | Location | E-Mail | Phone |
| Marc-Ian Victorio | Belleville NJ | Email | 201-580-6794 |
| Melvin W. Rodriguez | Bergenfield NJ | Email | 646-624-9915 |
| Jermaine N Carr | Bound Brook NJ | Email | 201-639-3655 |
| Carla J. Tapia | Carteret NJ | Email | 732-877-7778 |
| Ardith Maguire | Columbus NJ | Email | 609-723-3800 |
| Eduardo F. Beltran | Elizabeth NJ | Email | 908-764-0749 |
| Julio Padilla | Elizabeth NJ | Email | 908-868-0350 |
| Christian Yanez | Elizabeth NJ | Email | 908-316-4528 |
| Regis B. De La Cruz | Fair Lawn NJ | Email | 862-684-7072 |
| Alfredo Santana | Fair Lawn NJ | Email | 973-930-0175 |
| Airies C. Stasic | Fair Lawn NJ | Email | 201-887-6986 |
| Kyra Mesaros | Green Brook NJ | Email | |
| Ira Bowles | New Milford NJ | Email | 917-689-1441 |
| Pedro Mota | Newark NJ | Email | 973-462-6440 |
| Ronald S. Small | Newark NJ | Email | 973-732-7388 |
| Stephanie Batista | Newmilford NJ | Email | 201-899-9264 |
| Brenda I. Ramos-Jimenez | North Brunswick NJ | Email | 908-227-0573 |
| Errol R. English | Orange NJ | Email | 862-373-5972 |
| Destiny Nelson | Orange NJ | Email | 862-766-8766 |
| Jocelyn Carter | Plainfield NJ | Email | 551-552-3314 |
| Georgilton Exy Louis | Plainfield NJ | Email | 908-590-3896 |
| Elia Daudin-Raymond | Roselle Park NJ | Email | 201-306-9606 |
| Georgina S. Exy Louis | South Amboy NJ | Email | |
| Henry E. Beltran | Springfield NJ | Email | 908-967-1998 |
| Paul Otis | Stockton NJ | Email | 908-806-6960 |
| Terence L. Byrd | Warren NJ | Email | 973-222-0188 |
| Larry Dickstein | West Orange NJ | Email | 914-207-6283 |
| Sean Noel | West Orange NJ | Email | 201-823-7488 |
| Noelia M. Diaz Duran | Woodbridge NJ | Email | 848-203-7470 |
| Contact CSA Sales | Lombard IL | Email | 800-543-3272 |